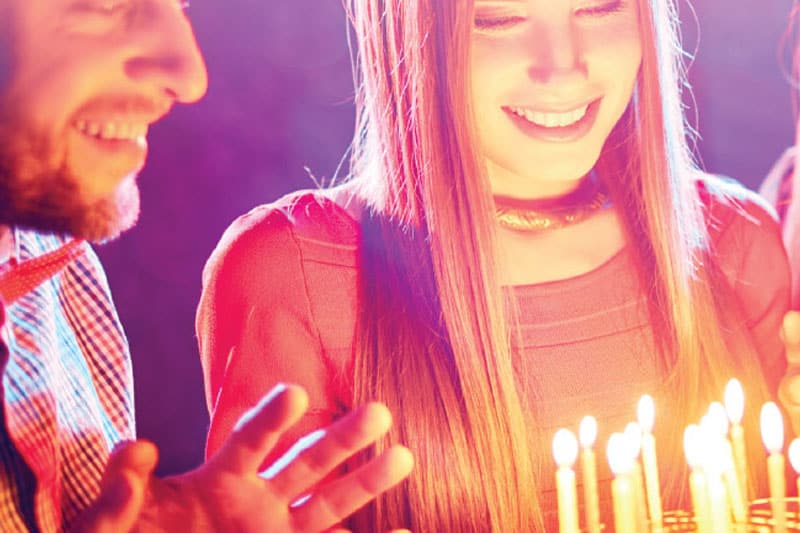 Your birthday only comes around once per year – so make it special!
If you want to celebrate your birthday in style, check out our truly superb birthday party venue where you can host an unforgettable get-together. Whether it is your 21st, your 30th, your 50th or your 75th – a special birthday deserves a great party. Surround yourself with your dearest friends and family and sip wine and cocktails while you watch the sun setting against the spectacular bay-side backdrop.
We offer a selection of different rooms, which can accommodate from 40 to 350 guests. Our function rooms are the ideal solution for your birthday party – as they offer everything you need to host a superb celebration. Our facilities are stylish and modern and the decor of our rooms is elegant and luxurious. You're welcome to come visit and take a tour to see for yourself.
A Night of Celebration
Each room features a spacious dance floor and state of the art AV equipment, so that you and your party can kick up your heels all evening long to great tunes.
We can cater for up to 350 and we can put together a food and beverage package that will suit your needs. What could be a better way to celebrate a milestone birthday, than to be surrounded by great friends, eating great food and spending time with the people you love?
Planning Your Perfect Birthday
Our dedicated function team can help you to plan the ultimate birthday party. We will handle all of the little details, so that your party runs smoothly and you can enjoy yourself without stress. Our expert function planning team have years of experience in putting together the best parties and they offer impeccable service and attention to detail.
Our helpful team can also advise you on which room would best suit your birthday party function. We can also handle all of the other planning details. You're the guest of honour, so we make sure that your birthday goes off without a hitch and you can relax and enjoy yourself.
Please message us for current menu's on [email protected] or call us to create a menu to suit your guests.