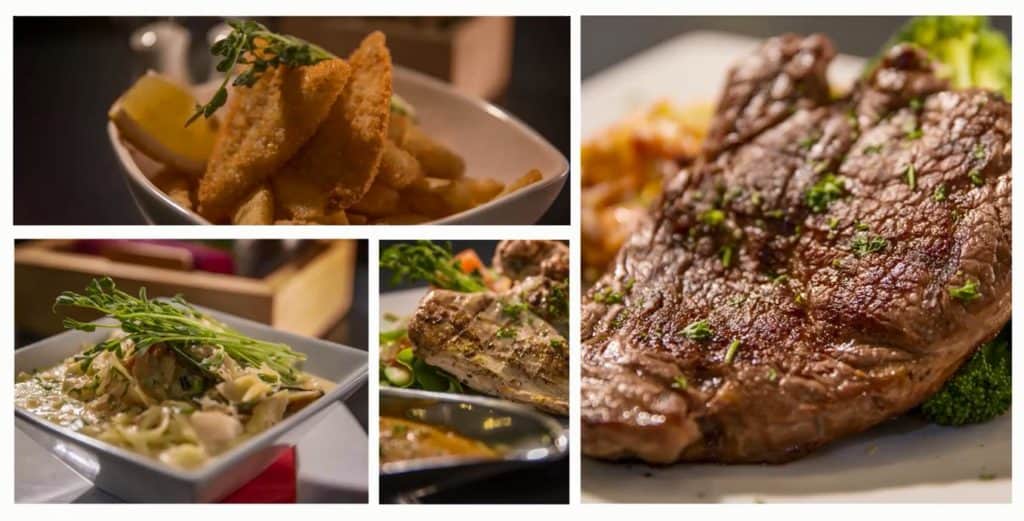 The Bistro
The Bistro is a family-friendly bistro with the children's play area for the littlies and outside dining. Our new menu offers a wide range of meals catering for all tastes with seafood, steak, salads & pastas to name a few. There is a large selection of Gluten free meals and options. Always ask our staff if you have other dietary requirements and they will adjust your meal to suit. Our blackboard specials change daily
The Bistro & Cafe are open 7 days from 10 am to 8 pm Monday to Saturday & 11/30 am to 8 pm Sundays.

The Cafe
At the Café, enjoy tasty, healthy gourmet snacks, sandwiches and toasties with your choice of coffees, teas, fruit & milk frappes, milkshakes and more.
Open Monday to Saturday 10 am to 8 pm & Sunday 11/30 am to 8 pm
Remember we are Kid Friendly!